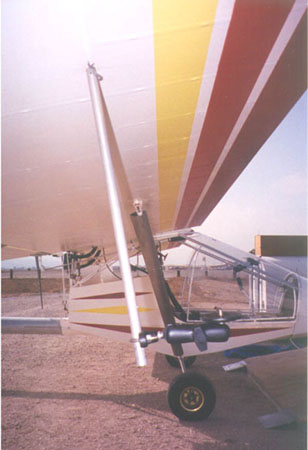 The system in place under the wing (minus the camera).

The same mount works just as well for both still and video cameras. Note the clip at the top of the aluminum tubing to secure it to the wing holder fitting. On the ground, can manually wobble the tubing back and forth slightly, but there is no observable wobble while flying under reasonably smooth air.

In the background of this photo is a second RAM mount system that uses a suction cup on one end to secure a GPS to the windshield of the Mrk III. Works great too, and GPS can be removed instantly.